So, you've decided to enter the world of professional services, having put up your own startup consultancy firm or you're already in the business looking to enhance your company's capabilities but you've come to realize that it's harder than you thought it would be. Whether you're an architect with a degree and a license, a lawyer juggling client cases, or a doctor managing patient data, keeping track of it all can be a headache. It's spreadsheet after spreadsheet after spreadsheet. You've lost track of which one keeps the data on your clients, which one contains your resources, and the ones that track all your transactions since your first day of service. Just the thought of trying to make sense of all those files sends a shiver down your spine. You break into a cold sweat as you realize that you've overwritten one of them! Oh, the humanity!
Or maybe… you're the CFO of an IT firm that's looking to expand its operations to other states or even outside the country. And, as you're probably aware, with expansion comes more people, more resources, and more data and information. Basically, more of the stuff that you need to keep track of since that's where you base most of your decisions. Because of that, you're looking into getting an actual system to help you with the increase in the organization's scale.
Or maybe you're none of those. Maybe you're just really interested in what an ERP, NetSuite in particular, can do for professional services. Well, you've come to the right place.
As you well know, professional services is a broad term that encompasses a variety of specialized sectors, be it art or science. Some of the professions included here are ones you're probably really familiar with like architects, engineers, lawyers, and doctors. There are some really niche ones too like IT services and public relations.
So, in a way, the professional service industry has several industries in itself.
Though the specializations clumped together in professional services are varied and, most of the time, unrelated to each other, the systems and processes in place that are vital to their day-to-day operations are mostly the same as with any other business or industry. To illustrate, a company that has IT services as their product will need to keep track and protect their client information, just the same as a company that deals with public relations. Whichever of the two companies you are in, NetSuite makes your life easier. With NetSuite, you gain full visibility into the whole client life cycle.
By having all the relevant customer information on hand, whenever wherever you need it, you can make informed and sound decisions that improves client satisfaction overall. But not just that, NetSuite can manage and monitor all your projects, track jobs in real time, track cases, rinse and repeat. Because all this data is centralized, NetSuite can give you valuable insight, further driving the fact that with this solution, your decisions are on the right track.
But while these features and processes are generic to any company dealing with professional services, that's not to say NetSuite is a one-note kind of thing. In fact, it's the contrary. NetSuite thrives in diversity! NetSuite can be tailor-fitted to your specializations and specific needs.
While client relationships are always important in any business, no matter the industry, professional service companies need to maintain very good client relations since they are the lifeblood of your organization. Especially for sub-industries that deal with people like public relations. Having and keeping a good standing with your clients can also net you recommendations to their friends and colleagues, granting you access to more clients.
NetSuite understands this, this is why client relationships is one of the factors that is at the forefront of our systems.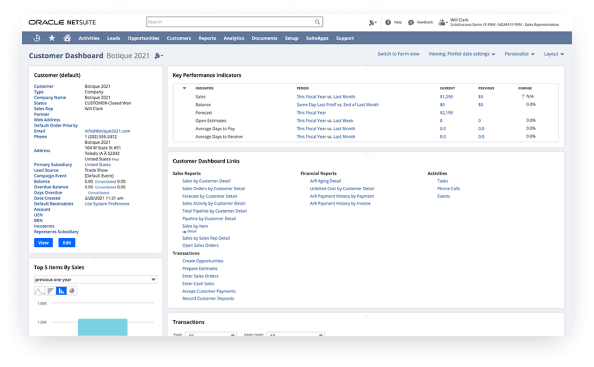 To give you an idea on what the enterprise software can do for your professional service company, NetSuite optimizes and transforms operations to improve efficiency and build better client relationships.
Since nothing can replace company-to-client person-to-person rapport-building, NetSuite steps up and takes your mind off the things that it CAN do for you like improve resource management. It designates the best available talent for assignments based on skill set and industry expertise.
It simplifies complex accounting. While you shouldn't fire accountants just yet, NetSuite helps manage the complexities of project accounting, including billing, revenue recognition, and contract renewals. It enhances time expense management and billing management, reducing potential revenue leakage by simplifying timesheets and expense reporting and tracking.
Most of all, NetSuite increases visibility into all aspects of your business, enhancing your decision-making by giving you real-time 360-degree visibility into your key operational and financial metrics.
The fact is… service businesses just simply run better on NetSuite which provides solutions and software for professional services firms of different sizes and business demands, ranging from 10 to 20,000 resources. We've already told you this but we're going to say it again since it's a significant boon – because all NetSuite solutions are cloud-based, your professional services organization can support the way your teams operate today—on the road, between meetings, and on the fly—with online, offline, and mobile access.
Besides the usual ERP and CRM that's popular among the other industries, Professional Service organizations really invest in NetSuite's Professional Services Automation and Service Resource Planning.
SuiteProjects, NetSuite's Professional Services Automation (PSA) solution, offers a full, end-to-end PSA system that supports a whole services organization from a single cloud-based suite. SuiteProjects assists firms in completing projects quickly and profitably, generating bills properly and effectively, and shrinking accounts receivable cycles, from project and resource management through time and expenditure tracking, project accounting, and billing and invoicing.
With Services Resource Planning, Professional Service companies gain real-time insight and control of the whole organization, from the moment a new opportunity is found to project delivery, invoicing, and revenue recognition—all while minimizing duplicate input and costly system and integration overhead.
On average, Professional Service Businesses gain increased business reporting speeds while reducing IT costs and time to close the books.
If you still need convincing, here are some challenges Professional Services Automation solves:
Multiple Systems – With a single unified solution, support the whole bid-to-bill process – quote, order, plan, deliver, invoice, and evaluate.
Poor Visibility – Gather project and financial data in one spot for a comprehensive picture of finances, resources, and projects.
Manual Tracking – Time and money are automatically assigned to projects.
Poor Resource Utilization – By specifying several booking types, you may optimize staffing and usage. Set aside resources for specified times in order to offer detailed reports.
Complicated Revenue Tracking – On a project-by-project basis, automate revenue computations and allocations and enable numerous revenue situations.
Phew, talk about giving the hard sell, right? We sincerely hope we didn't turn you away from the wall of words that we just dropped on you. While this may already be a lengthy read, it's a necessary one since this is the future of your company we're talking about after all. We believe it's also in your best interest to really go on an in-depth review of all solutions you're considering.
While you're at it, you should also consider the solutions partner who'll be providing you the software itself. Try to find out what kind of packages they offer and what the inclusions will be. Compare them with other companies that also offer NetSuite or other ERPs.
Since we've brought it up, we'd like to ask you to consider *us*, Salora ERP, as your solutions partner! We hope you don't feel like we're being too pushy about the subject. But if you're sincerely considering NetSuite, we just wanna let you know we're experts on NetSuite. These companies that use NetSuite include GoDaddy, GoPro, Glassdoor, ZenDesk and more. Besides knowing all there is to know about NetSuite and all its enterprise solutions, we offer unparalleled service.
As a full-service Solution Provider, our team of specialists can choose the best NetSuite package for your business and get you up and operating faster than our competition. While we may be boutique size, that means we provide hands-on service that allows us to tailor fit the solutions to your specific needs.
But, again, we really recommend that you review the solutions and solutions partner that you feel is the best for you. If you are willing to consider us though, you can rest assured that we put the *professional* in professional services. :wink wink: